Why TikTok? Why now? Did you know that the TikTok app has been downloaded 1.5 billion times and it doesn't seem to be stopping anytime soon.  TikTok's user base has grown to 500 Million active users and is one of the most active on all social networks with 100% organic reach! What are you waiting for? You need to get on TikTok now!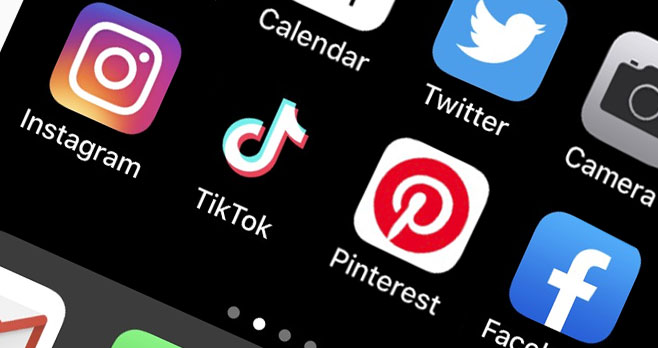 Consumers are now spending more time using their mobile devices than watching TV, with smartphone use dominating that time spent.
Maybe you don't want to use TikTok. Why can't I just keep doing what I've been doing and run a successful business? Well you just answered your own question. Progress never stops. Technology is always changing. You either have to "adapt or be left behind" so it's up to you.
TikTok was not easy for brands and professionals so far but with the right strategy you can change all of that and use TikTok for your benefit in business.
What is TikTok?
Tik Tok is a video social platform. Creators are encouraged to let their imagination run wild and set their expressions free. Designed for the new generation of creators, TikTok allows users to quickly and easily create unique short videos to share with friends and the world. You will be entertained and inspired by a global community of creators.
You may think that TikTok is just for 12-year olds doing crazy things but it's much, much more than that. People of all ages are on TikTok because it's super entertaining. In a world where we have everything we are still bored. TikTok is free entertainment on the go. Even if you don't use it, you should download and install it to see what all of the buzz is about.
On TikTok you will find definitely find 12-years doing crazy things but you will also find engaging videos, educational videos, influencers, and your grandma may be on there having the time of her life and getting famous!
---
How to Install TikTok
Go to your phone or tablet's app store and search for TikTok. It's easy to install.
You can also go to tiktok.com, scroll to the bottom of the page and type your phone number in the box provided. Click Send and you will receive a link to download the app.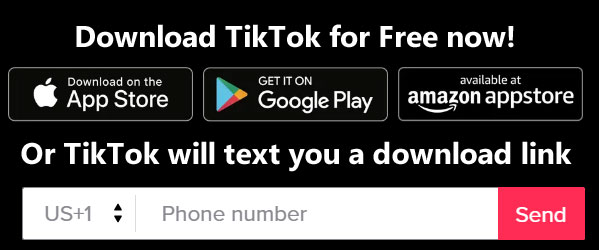 ---
How to Use the TikTok App
Download and install the app.
Create an account. It's free!
Set up your profile by adding a description and profile image.
TIP: It's important to always include a profile image and description. If you do't want to use your own photo, use a photo of your pet, your cat, or your favorite flower but make sure you add a profile image of some kind.
Videos will automatically load in your feed.
Like, comment, or share videos you enjoy.
Search for videos.
Follow users by watching videos, searching for users by name or hashtag.
Record a video.
---
How to Use TikTok using a Computer
Did you know you can also use TikTok on your desktop computer or laptop? TikTok now has a web version of their popular app. You can only view videos on a computer. If you want to comment, like, follow someone on TikTok you will need to download the app on your phone/tablet and then create an account.
Visit tiktok.com.
Click Watch now at the

top right

.
TikTok will show videos without you having to search.
Hover over a video to see a preview.
Click on the video to see more.
---
How to add a Video to TikTok using a Computer
Visit tiktok.com.
Click the TikTok menu at the

top left

.
Click on either Trending or Discover.
Click the cloud icon at the

top right

.
Login into your account or create an account.
Follow the prompts to add your video.
Make sure you add a description and hashtags.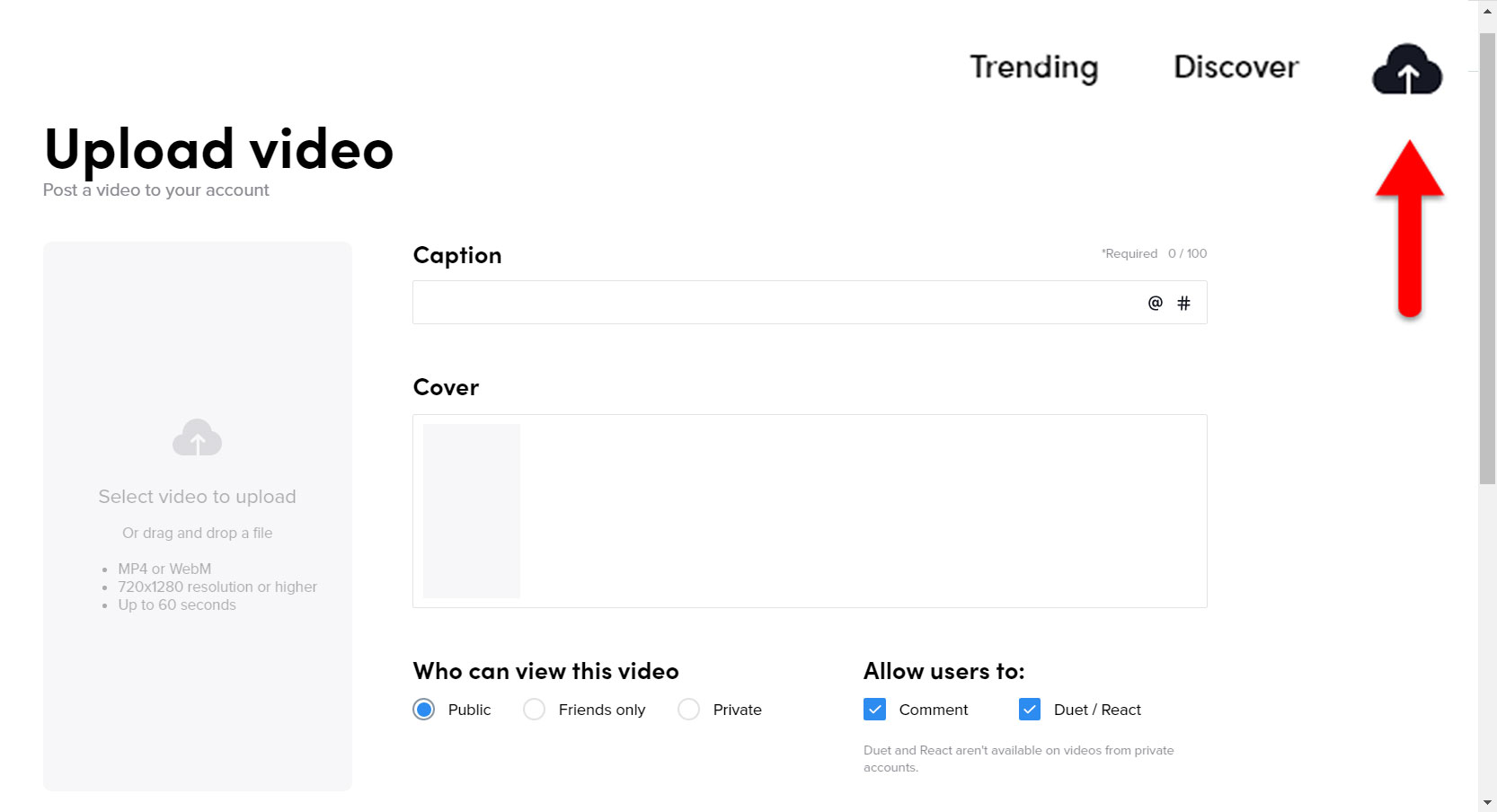 ---
How to Use TikTok for Business
Instagram, Facebook and YouTube algorithms has changed so much over the last few years that it is next to impossible to get anyone to see what you post. They all want you to pay to promote your content. I get it – they are a business too – but it makes it super hard for small businesses to get any coverage.
TikTok is 100% organic and if you join in now you can leverage that natural coverage to your advantage. If you wait, who knows, they may go the route that Instagram, Facebook and YouTube has gone with the almighty dollar driving what they do. But, for now, we're in the golden age of TikTok and it's ripe for the taking.
Engagement is super important on TikTok. The more you engage with other users by liking their videos, following them and leaving comments, the more they will engage with you in return; which, in turn, will lead to more followers and therefore more views.
Engaging is crucial, but posting awesome videos is what will make people follow your profile. You have to entertain people these days to get noticed. That doesn't mean you have to dress up in a clown suit or drink bleach or do a stupid stunt to get noticed. You have to be personable, engaging, authentic, entertaining and provide some value.
The viewer is always asking – WHAT'S IN IT FOR ME? – if you can make someone laugh, to think, to learn, you will gain followers.
---
How to Promote a Product on TikTok
Create your TicTok profile.
Add the link of the product page you want to promote to your profile.
Create eye catching, engaging, educating or entertaining content related to the product.
Improve your status on TicTok by getting more followers.
Send a free product to a TikTok Influencer to get them to promote it.
Here are a couple of tips that can help you with this:
Post at least one video a day.
Post at the right time – morning, lunch and dinner time.
Be an active user, but don't go too far.
In 60 minutes, you can perform about 20 likes, follows and add comments that will grow your TikTok account.
That's a lot of work, isn't it?
I agree, but the reward is much higher than you might think. The engagement you'll get from TikTok will be more quality and more likely to produce results. Let's talk numbers. I am pretty sure you can increase your follower base by 25% in a month!
---
Hire a TikTok Specialist or Influencer
Maybe you don't have time for all of that. You are trying to run a business after all. Why not use people who are already on TikTok to either promote your business or product. You can also hire a TikTok specialist to do some of the manual labor for you.
---
How to find TikTok Specialists
I like to use Fiverr to find qualified people to do work for me. I have had great experience with Fiverr and continue to use them to find help when I need it. Fiverr screens everyone who applies and with ratings and reviews you can be guaranteed to find a good TikTok specialist.
Fiverr is also cheap! You can get someone to do TikTok work for as little as $5!
Visit the Fiverr website.
Create a free account.
Type TikTok in the search box.
You will be presented with a list of freelancers who specialize in the TikTok platform. Fiverr's rating and review system will help you find a qualified TikTok specialist to help you.
---
How to find TikTok Influencers
The best place to find a TikTok influencer is on the TikTok platform. Either hire a TikTok Specialist to look for TikTok influencers or spend some time on TikTok to find them yourself.
TikTok makes use of hashtags and since we know that hashtags are basically topics, you can use hashtags just like you would on Instagram to find people talking about a service or product you sell.
Watch a video and look for the hashtags in the description. If it's relevant to your business, tap or click on it to find more content. Eventually you will find something that is relevant to you and your business.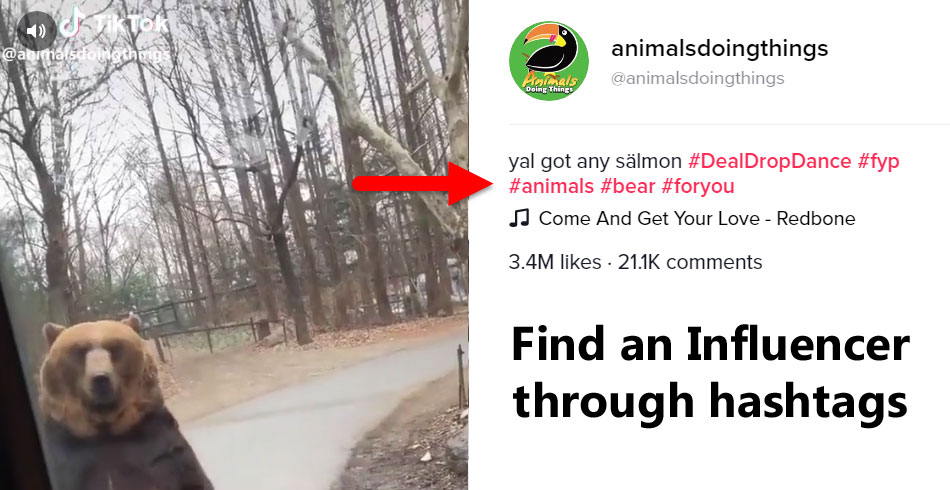 Use the TikTok website to discover people who have a large following. You can also use the website to find trending topics. Make sure the influencers you chose to reach out to promote content that lines up with your business' core values. You don't want to choose someone who will tarnish your reputation.
TIP: You probably don't want to reach out to someone who has millions of followers unless you are already a big established business. They are going to want payment to promote your business or product. Start with smaller accounts and test the waters. Send them a message on the TikTok platform and offer your service or product for free in exchange for coverage on TikTok.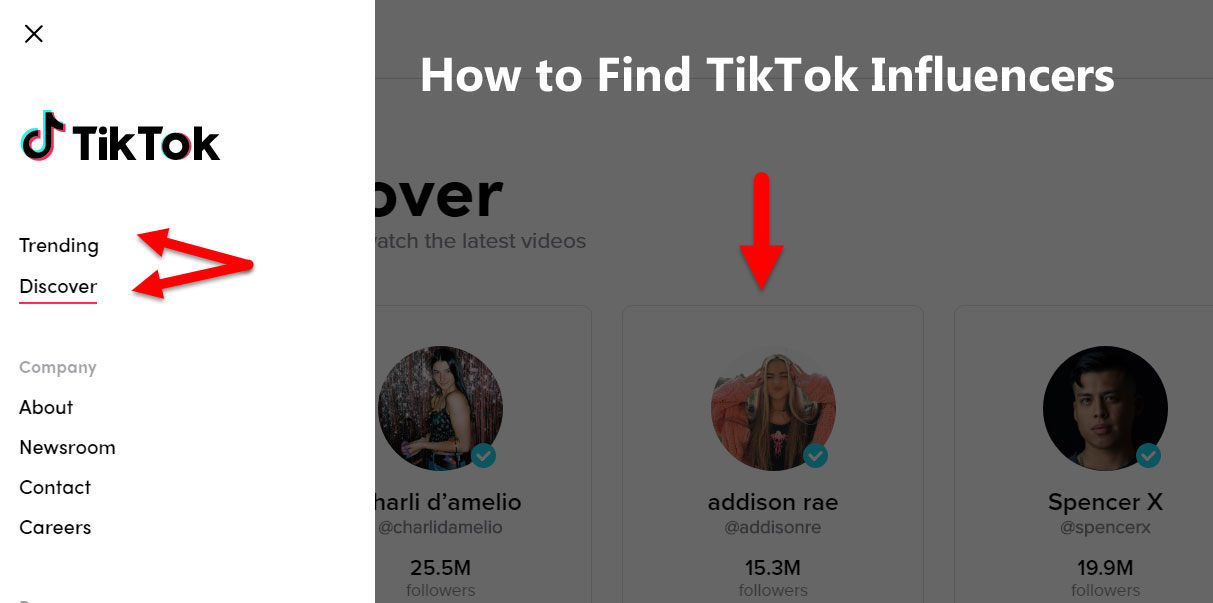 When you become a big success on TikTok, let me know so I can check out how well you have done.