When you setup a Gmail account for the first time, your Inbox is already setup with tabs. This is Gmail's attempt at helping your organize your email by type. I have to give them kudos for trying but unfortunately this one-size-fits-all option doesn't work because it's not setup for you, the individual. We all get emails from companies, bloggers and influencers, and family or friend for different reasons so our organization system needs to be individual.
Gmail Inbox Tabs Include:
Primary
Social
Promotions
Updates
Forums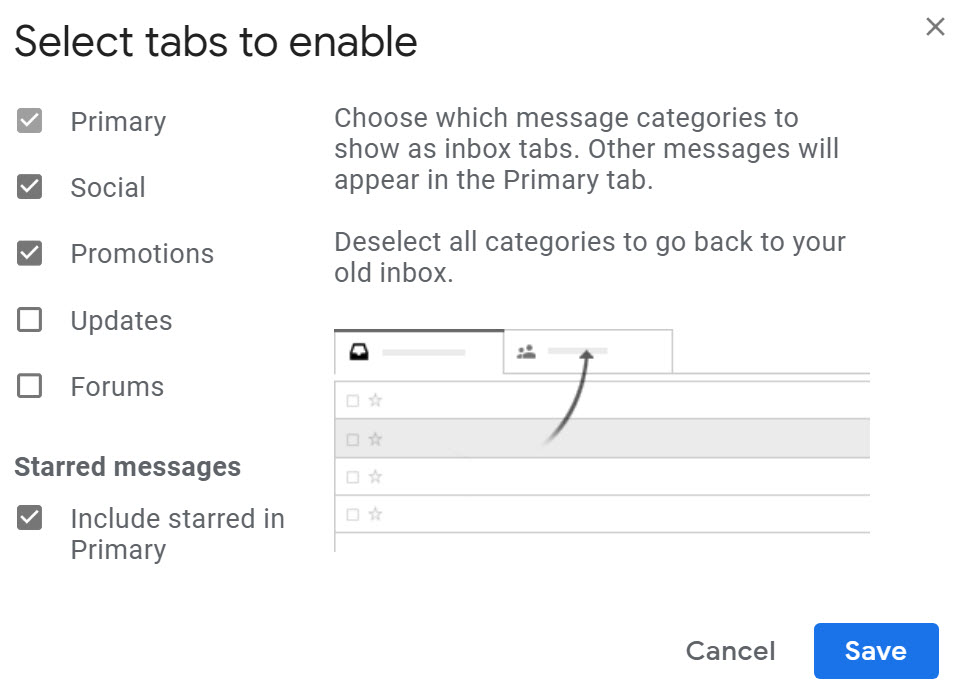 You can easily disable all of the tabs so you can see everything that comes into your Inbox. Then I suggest you setup Gmail Filters to organize all of your email into Categories using labels.
---
How to Disable Gmail Inbox Tabs
Note: these instructions are for the computer and not smartphones or tablets.
Log into your Gmail account.
Click the Settings "gear" icon at the top right.
Click in the checkbox next to each item to deselect it.
Click Save.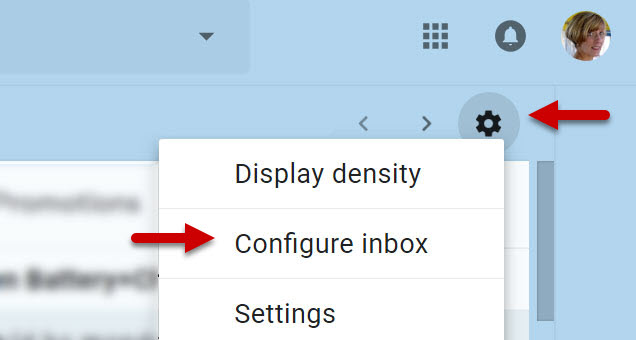 If you aren't using Gmail Inbox tabs you may want to consider using Gmail Filters to sort your email into folders and categories.