Procreate has fonts already installed but sometimes you want to add more fonts and delete fonts you never use but just how do you do it? It took a long time to figure this out but once we knew where to look, it was easy to delete fonts on Procreate.
Procreate is a drawing app that is only available for use on the iPad.
Delete Fonts from Procreate
Open the Files app on your iPad.
Tap "On My iPad".
Tap on the Procreate folder.
Tap on the Fonts folder.
Press and hold your finger on a font name.
Tap Delete from the drop-down menu.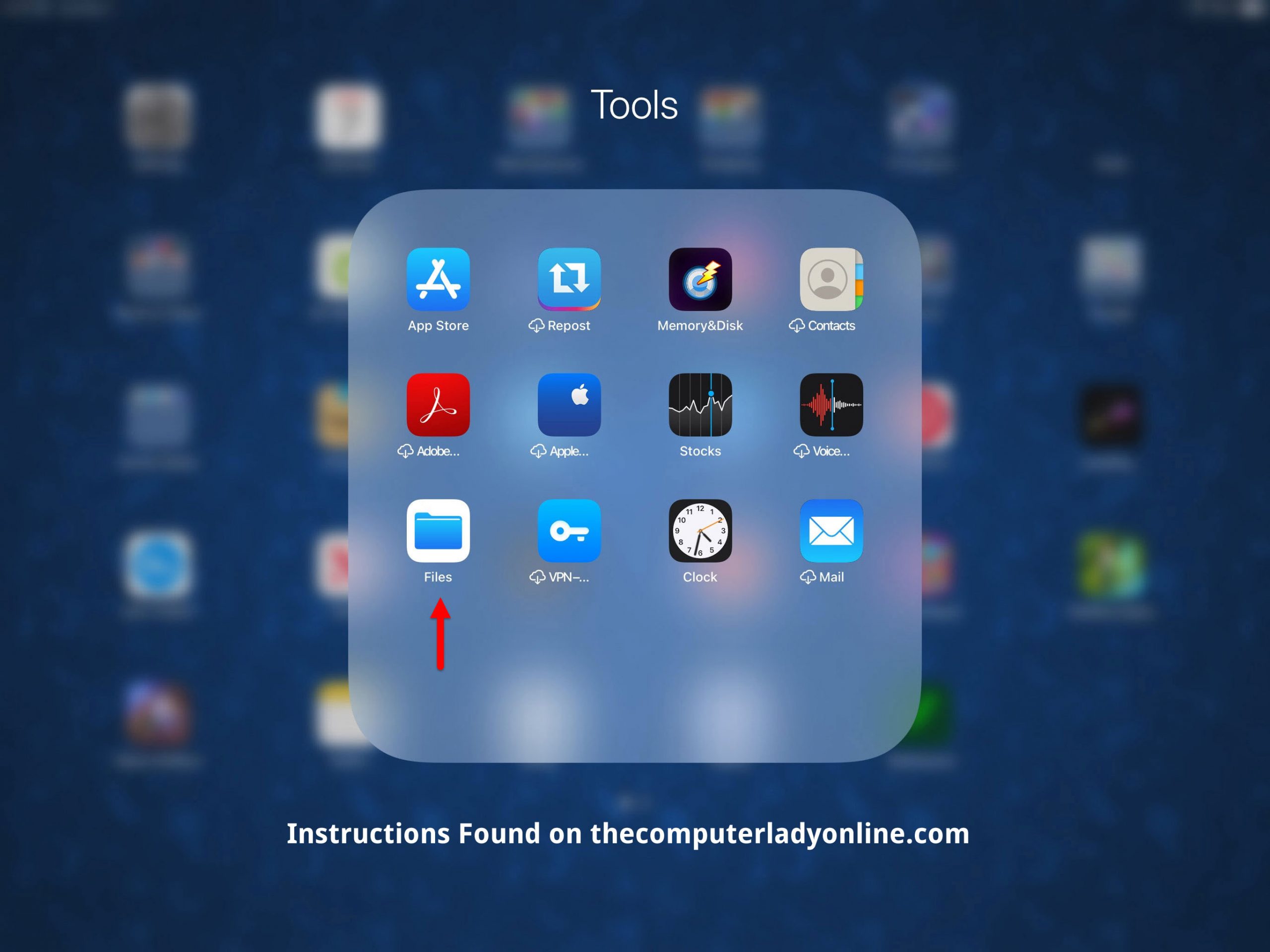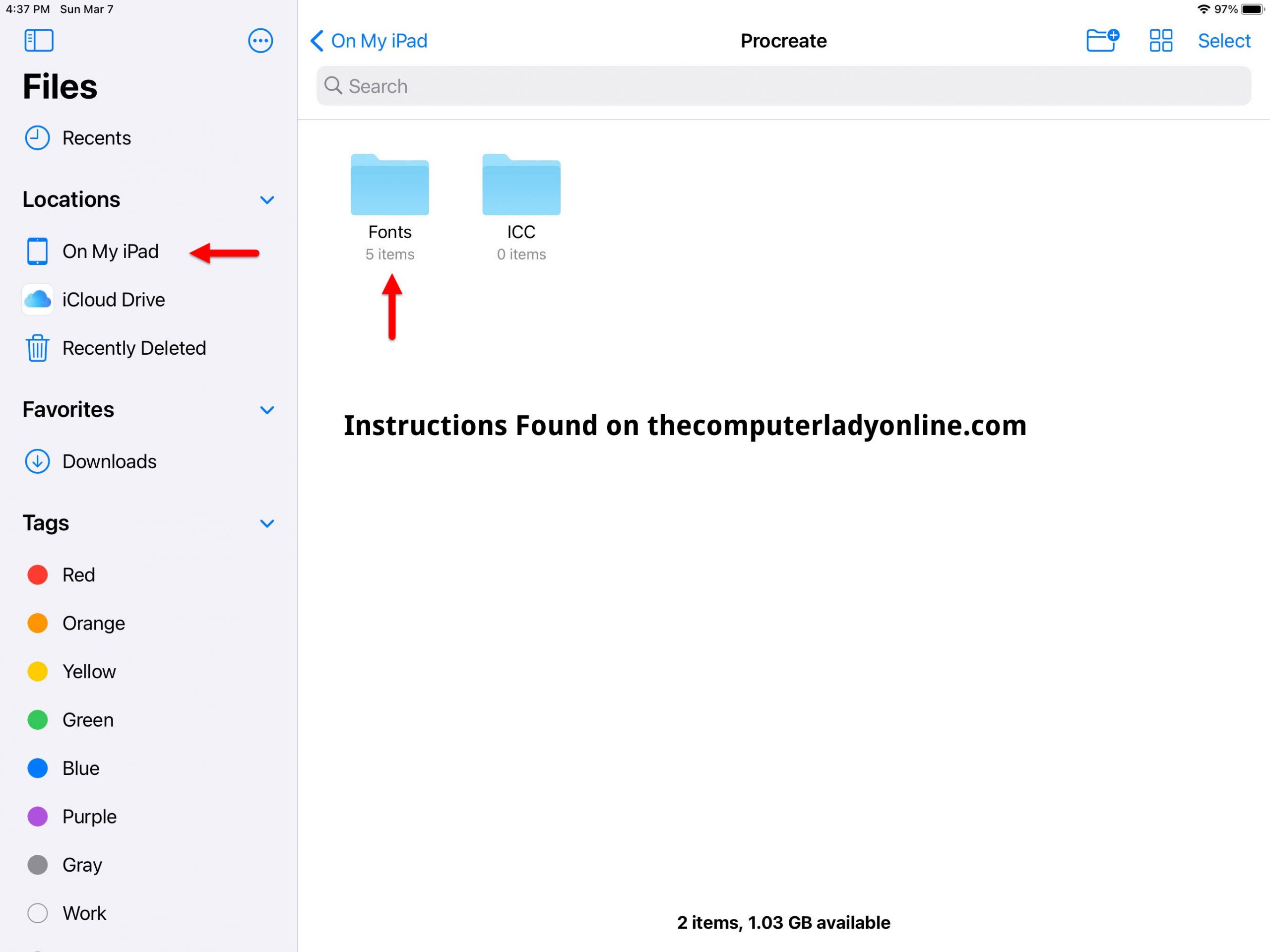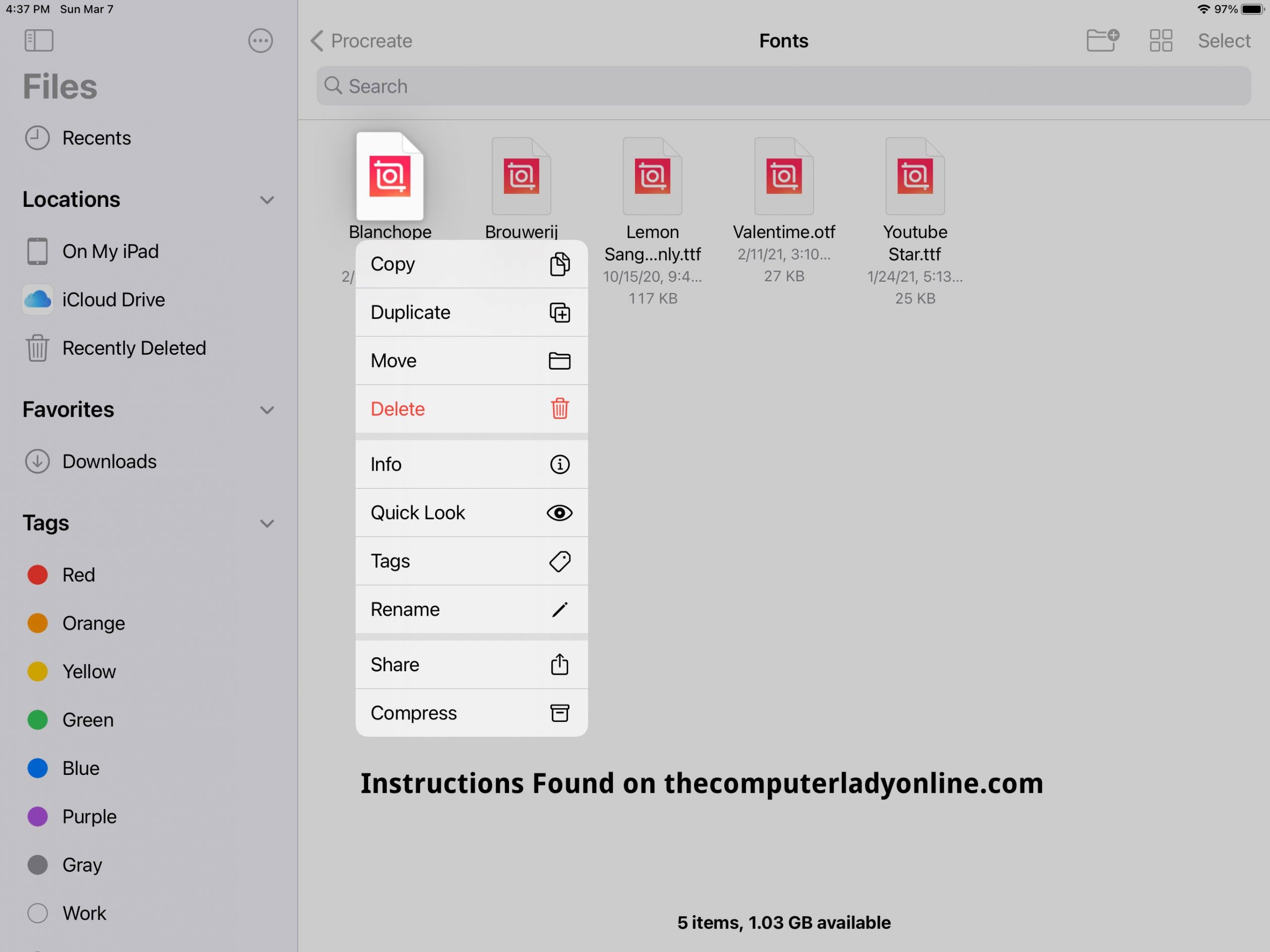 Now you can select and delete the fonts you don't want.
Tip: You can also import fonts the same way. Just save the font file to this folder and Procreate will automatically upload them for you.