If you add an photo or video to your Instagram Story and want it to show up in that location's live story stream, you want to "geotag" that image or video.
When you geotag an image you are adding your image to a location on the map on the Instagram app. If someone views a restaurant, shop, or other venue on the map, they will see your photo in the stream.
If you are a blogger or influencer on Instagram you are always looking for ways to get your photos seen by other people. Geotagging your images on Instagram in your stream or Live Story is one way to have your photos seen by people who are looking at the map for a particular location.
---
Here's how to geotag – or how to add a location – to a photo or video in an Instagram Live story.
Log into your Instagram account.
Swipe right to add a photo or video to your Instagram Live story.
Swipe up to choose a photo or video.
Tap the Face icon at the top.
Tap Location.
Type the name of the location in the Search box.
Tap a location to add it to your photo or video.
The location is now added to your photo or video.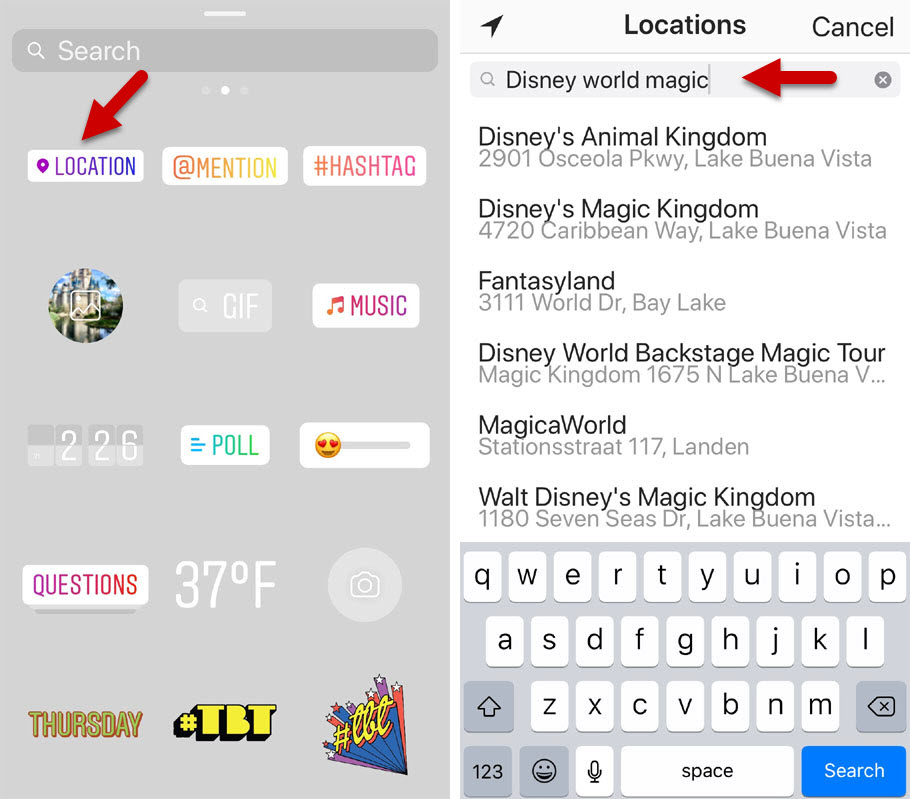 When the location is added the text may appear purple. Tap on the name and it will change to white with a light gray background. Tap it once more and the text will be multi-color with a white background.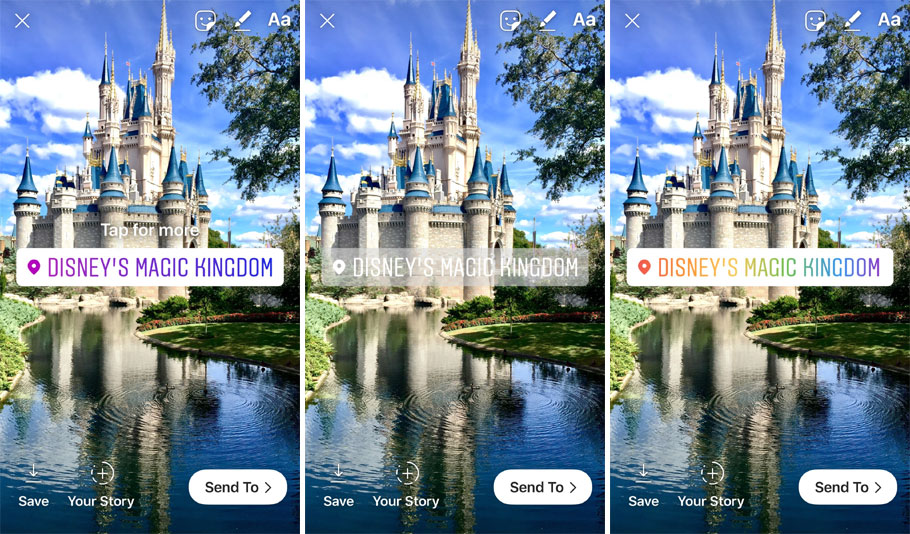 You can drag the location anywhere you want over your image or video. If you don't want it to be in the way of viewing your photo or video, move it to the very top or bottom.
You can also resize the location name. Use two fingers and pinch and squeeze in or out to make the location larger or smaller.
Now, when someone views Instagram stories for that specific area, the photo or video you add to your own story will appear until it drops off 24 hours later.
To see your Instagram Story photo or video, tap the circle at top of the location stream. These are the stories. The photos below are photos or videos in someone's Instagram account stream.
You can also add the location to your Instagram photo in your photo stream and if you do you should  also see your photo listed in stream for that location.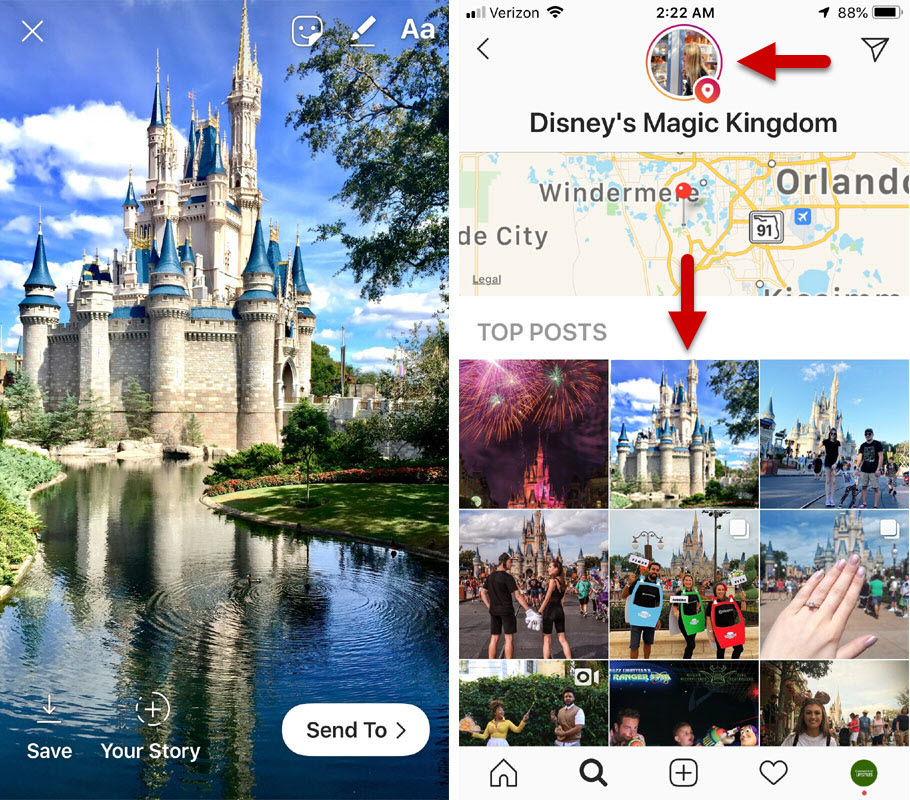 However, your photo may not appear at the very top of the location if it is a very popular location like Disney where a lot of people are adding photos. The "top nine" as they call it – or top nine photos that appear at the top of the location, are photos or videos that are very popular. To get your photo popular you need likes and comments. You may have to swipe up to see your photo but it will appear somewhere in the stream for that location.