WordPress 4.0 has some great new options but one might not be so great if you are used to scrolling through your post area while you are editing it. There is an easy fix for this, disable the "window height" section and you will be able to scroll through your posts in the editor as before.
Here's how to Disable WordPress 4.0 "No Scroll"
1. Open up a post or create a new.
2. Click Screen Options at the top right.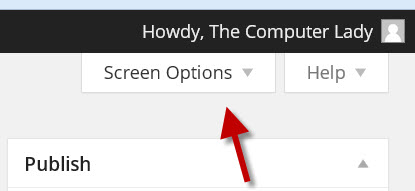 3. Take the checkmark out of "Expand the editor to match the window height."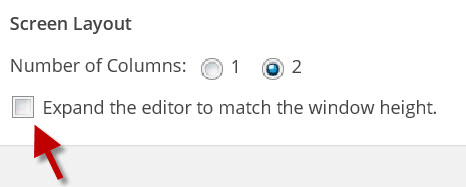 4. Click "Screen Options" to close the panel.
That's it. Very easy and no other changes needed.