Sometimes you don't want to send an email right away. Maybe you wake up at 2 am with a brilliant idea to send to a coworker or a recipe you want to send to your Mom, but, you don't want them to think – why is she up at 2 am? Gmail has a brilliant new feature – email scheduling. Write your brilliant ideas or that recipe you want your Mom to try in an email and schedule it for a later date and time. They will never know you were up at 2 am!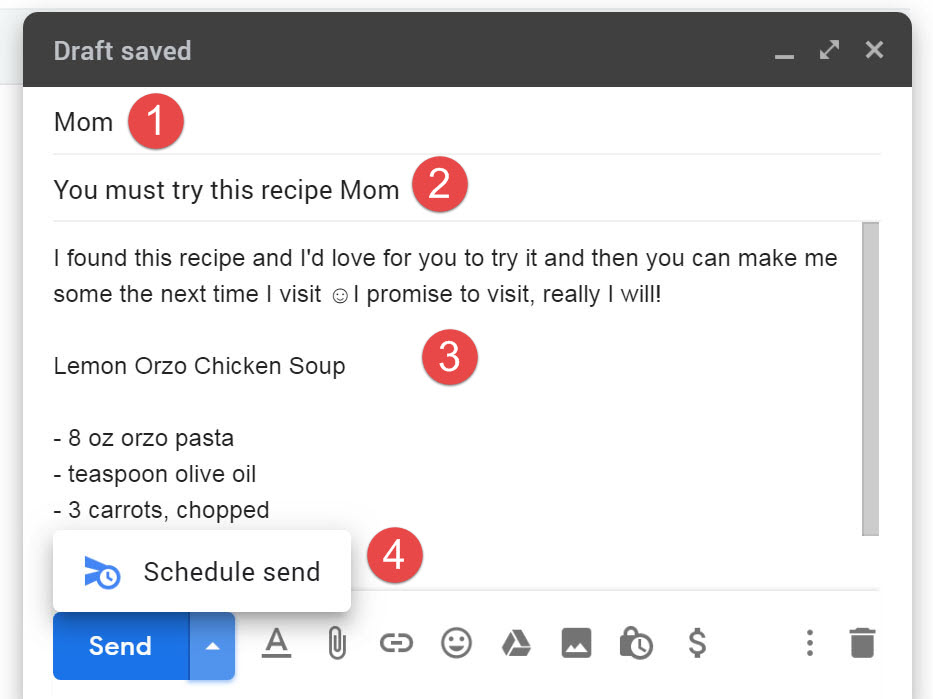 How to Schedule an Email in Gmail
Using a Computer
1. Click the Compose button to open a new email.
2. Fill in the To and the Subject Line.
Tip: Never leave the subject blank. Your email will often end up in someone's junk folder and they may never see it.
Email Title Examples: I had a brilliant idea! You must try this recipe Mom
3. Type your brilliant idea in the body of the email.
4. Next to the Send button, click the down-pointing arrow.
5. Click Schedule send.
6. Pick a date and time to send your email. Gmail will give you suggestions for the best time to send an email. You can pick one of the dates and times they suggest, or click Pick date & time to choose the date and time you want.
That's it! Your email is scheduled to go out at the time you selected.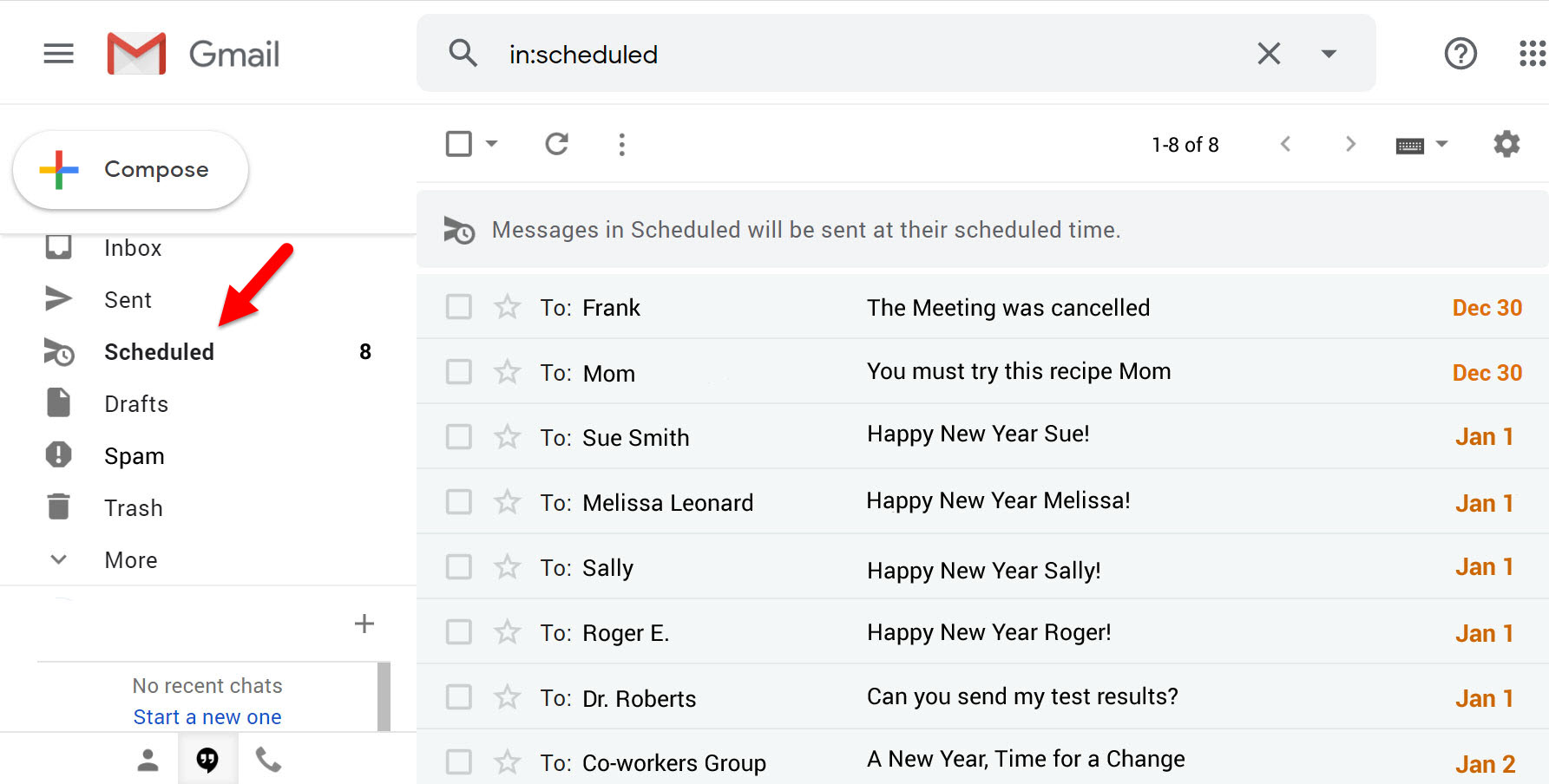 How to Find Your Scheduled Emails in Gmail
Maybe you scheduled an email but want to change the date and time it gets sent out. You can easily do this – unless it has already gone out – by looking in the Scheduled folder.
1. Click the Scheduled folder from the Menu on the left.
2. Click on an email to open it.
3. Click Cancel send.
4. Your email will open in the edit mode and you can reschedule or delete it.