Facebook just added a new feature that allows you to make words bold, italics, underline and also use headings like H1, H2, H3, etc. You can also make bulleted list and quotes when you type. This is an awesome enhancement to typing on Facebook.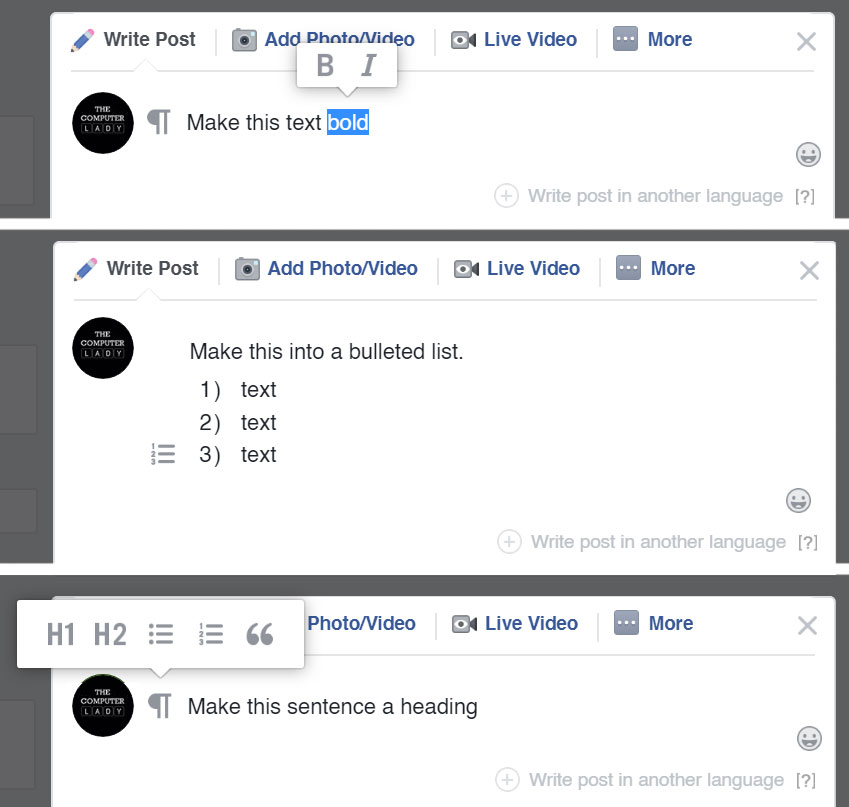 However, we noticed that it is only available in Facebook groups (as of this posting). Let's hope they add it to the general Facebook posts you can add on a Facebook page or news stream soon. When using the feature you can also use keyboard shortcuts if you know them. Here are some standard keyboard shortcuts you can use.
CTRL + B = bold
CTRL + I = italics
CTRL + U = underline
To use the heading and bulleted list feature, just click on the icon on the left and pick the heading you want or turn the bulleted list on (numbered or ordered). Once you have made a heading or bulleted list you need to "turn it off" so to speak by click the icon again and disabling it on the next line.