If you are creating a document in Microsoft Word and find that the links aren't "clickable" once the PDF is created, try this easy, and free solution. There is no need to buy a special Word to PDF program or pay for Adobe Acrobat. The easiest and cheapest way to get your links to work in a PDF is to download and install OpenOffice Writer. It's a free "open source" alternative to Microsoft Word and it works like a charm. Not only will OpenOffice Writer make clickable links in a PDF, it will also let you save your text documents as a PDF so you don't even need another tool or program.
NOTE: If you are worried that you might get malware, ads, or toolbars installed on your computer if you install OpenOffice, make sure you download the official version from the official OpenOffice.org website. The only reason you would get malware, ads, and toolbars with the OpenOffice software is if you download it from a questionable site other than the official site.
You will only need the OpenOffice Writer program so when you begin the installation, you can deselect the other programs – Math, Base, Calc, Impress, and Draw. You may need to right-click on each folder and choose the "do not to install on this computer" option.
How to Make Your Links Clickable in a PDF
Once you have Open Office Writer installed on your computer, open OpenOffice Writer and then open the document you want to work with. If you have already created your document in Microsoft Word that is fine. All you need to do is open the Word document in OpenOffice.
Click the File menu and then Export as PDF.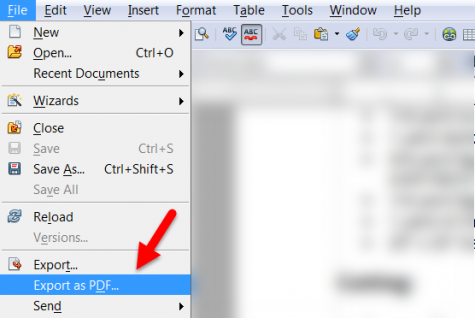 Click the Links Tab. Now click the checkbox next to "Export URLs relative to file system" and click Export.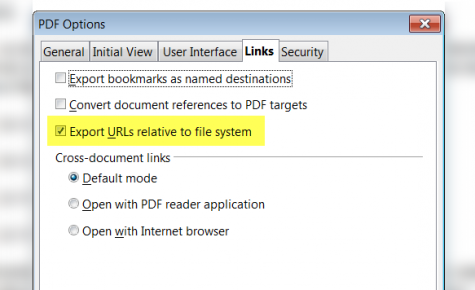 Give your file a name and click Save.
Test the links in your new PDF document by opening it up in Adobe Acrobat.
Using OpenOffice Writer is the easiest way to create clickable links within a PDF document and it only took you 2 minutes to do it. Oh, and it's Free! It doesn't matter whether you created your document in Microsoft Word 2003, 2007, 2010 or some other version. OpenOffice Writer software will work with all Microsoft Word document versions.
Another Way to Make Links Clickable in a PDF for Free:
Upload your Word document.
Do not include an email address.
Choose PDF as the output.
You will get a link to download the file as a PDF and your links will be intact.
Learn how to lock and protect your PDF document for free without using Adobe Acrobat.