Is you own Photoshop or Photoshop Elements, any version, you can easily turn any text into a stencil file that you can use for free on a Cricut or Silhouette machine. Buying SVG files or pre-made stencils is expensive.  Adobe Photoshop Elements is my go-to software. It is much cheaper than Photoshop and is designed for the home user. If you don't own Photoshop you can also use any design software that allows you to create layers.
Note: with this method you aren't creating an .SVG file. You are basically creating an image you can upload and then cut with your stenciling cutting machine. An SVG file will allow you to work with each element separately whereas this method makes a single element that is cut all at once.
Open Photoshop/ Photo Elements and create a file that is 800px by 300px in size with a Transparent background. The Resolution doesn't matter so you can leave it at the default if you wish.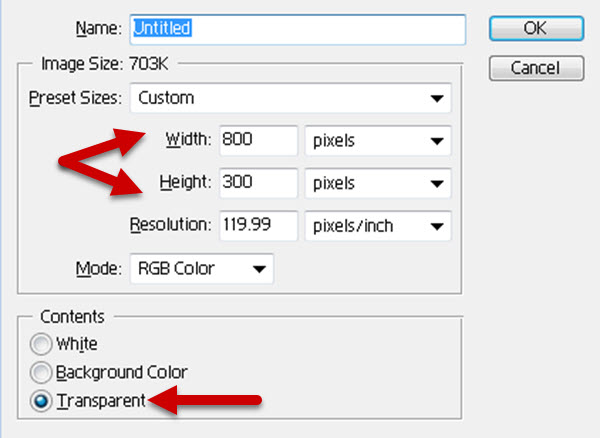 Create a text layer and add the text you want to turn into a stencil. In our example we used the words, Positive Minds.
Create a new layer and fill it with black. Drag the new layer below the text layer.
You should have 3 layers:
text layer
black layer
transparent layer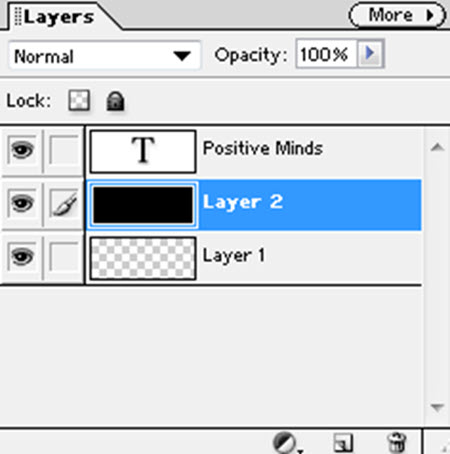 The next step is to make a selection for the text. Here's the easy way.
Click on the text layer to make it active. Hold the CTRL key down and click on the layer again. The text will be selected but it will show on the black layer.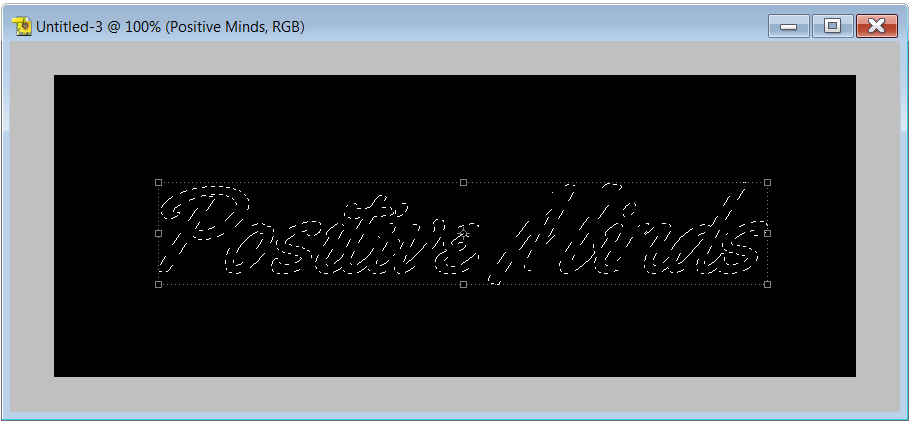 Next, while the text is still selected, click on the black layer and press the Delete key. Deselect the text by pressing CTRL + D.
To see your stencil, hide the text layer by clicking on the eye icon.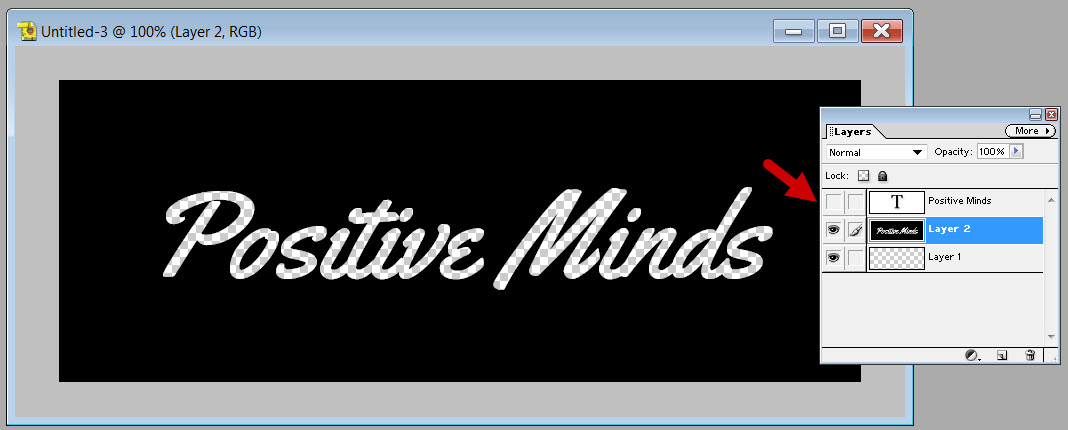 Now you just need to save your file so you can upload it into your Cricut or Silhouette software as an image. Make sure you save the file in a .PNG format to keep the transparent background.