Guest blogging comes with many advantages some bloggers might not think of or realize. While taking the first step into guest blogging can be risky, whether submitting your own guest post or accepting them for your own blog, there are still several reasons you should consider guest blogging.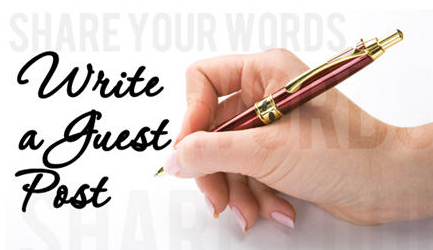 1. Targeted Traffic
If you find that you aren't receiving the amount of traffic you had hoped, or feel you have worked hard for, consider guest blogging. How does guest blogging bring in targeted traffic? Suppose there are several blogs you read on a daily basis. Have you ever considered writing for them? Find out if they accept guest posts and submit a proposal if they do. Once your guest post is published on their website readers will be able to learn more about the author, you, through the resource or author box.
People who click on the link you provide in the author box will be targeted traffic right to your site. It's important that your resource box is created properly so that readers will understand what your site is about and what it is you do. The readers you want to click on your link are those who have an interest in the information you provide. Whatever niche you cater to, it's important to reach a targeted audience if you want to reach potential subscribers, buyers, etc.
2. Authority Development
When first starting out on the web, it's hard to develop your niche authority among the many others already published online. Gaining authority consists of many different factors, including guest blogging. Guest blogging on other blogs helps you develop your authority and show readers you know what you're talking about and can be trusted. Readers prefer blogs that they know they can trust and that won't provide false or misleading information. When readers see your photo accompanied by your many guest posts, and see just how many guest posts you have written they will have higher trust in your authority.
3. Improved Writing
Guest blogging has and always will be a way to improve your writing skills. Even if you feel that your writing skill is advanced, you might be surprised to find out just how much guest blogging can help you increase your present writing skill. Gain an insight to different writing styles and improve your vocabulary through guest posts.
4. More Exposure
In order to find your own true audience (readers), you need to make people aware of your blog. If you like the sound of free exposure then you should consider guest blogging. By guest posting for a variety of popular blogs people will become aware of you and your site. Suppose a person found your website through a search engine. They visited and because you had yet to accumulate any comments on your posts, they decided to look elsewhere on the web for their answer. Now suppose this same person visited a more popular blog and found their answer that you wrote as a guest post on that popular blog. Are they likely to continue visiting your site? Yes, and most likely they will visit and leave a comment about seeing your guest post or the post they are commenting on. Think of it as shopping. Would you buy something from a store that you had never heard of and couldn't find any information about it online? Probably not. That's a big risk. The same goes for a person trusting a new blog that is in the beginning stages and still growing a loyal reader base.
5. Blogging Break
For anyone who has managed a blog for any period of time you realize how important it can be to take a break from your blog. Managing a site or blog is time consuming and even more so if you have other responsibilities that need the same attention. Accepting guest posts offers that much needed break to give your brain a rest and recuperate. Consider this when you feel you have too many things going at once and need some help with your blog content. Having others creating high quality content for you benefits both you and the writer.
While guest blogging can have disadvantages, it seems to reason that the advantages far outweigh the disadvantages. Guest blogging is recommended for those looking for more targeted traffic, more exposure, more readers and more subscribers.
Dan Ripoll is co-founder and CEO of GuestBlogGenius.com, a trusted guest blogging platform used by website owners looking to increase the authority of their websites