Have you ever wondered how to see all of the Facebook fan pages you Like? It's pretty simple actually.
1. Go to www.facebook.com
2. Click on your Profile on the top right.
3. Click Info on the left.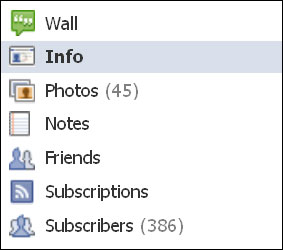 4. Scroll down until you see the Activities and Interests section and you will see the list of all of the Facebook Fan pages you Like.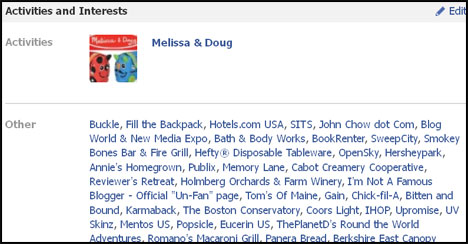 5. Click the Edit link at the top right of the Activities and Interests title to make changes to pages you like and remove Fan pages you don't want to follow.